Traveling shouldn't be so complicated. Mangroove is here to help you make planning your adventures stress-free.
Mangroove's mission is to provide quality & accessible travel information to anyone who wants to travel around the Philippines. Our hope is to empower other travelers to share their adventures and to create a community of travelers who help each other plan and make unforgettable trips.
Traveling made easier by YOU and for YOU.
Start Your Adventure Here
Join the Mangroove community
Looking for ideas for your next adventure? Create a Mangroove account to start your adventure.
Search for an e-tinerary for your next trip
Planning for your trip shouldn't be hard! Let our e-tineraries help you with your adventure.
Create your own e-tinerary
Share your adventure with other travelers by creating your own e-tinerary.
Share the Mangroove experience with friends
We love meeting new friends. Share your e-tineraries with friends to help their own planning!
How does an E-tinerary work?
Plan your trip
Mangroove allows users to customize their E-tineraries on the website, including budget, time, transportation – every detail about your trip in one handy file.
Use as reference
Your Mangroove E-tinerary can be used as a guide while you're on your trip. Just download the E-tinerary on your phone, and you'll see your plans instantly.
Share with anyone
When you share your E-tinerary with the Mangroove community, people can build on your plans or customize them for their own trip.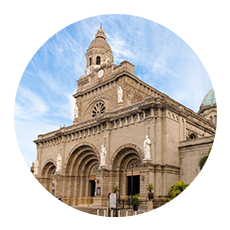 No travel plans yet? Looking for a good place to spend your vacation leaves on? Unsure where to start planning your trip? Mangroove's Discover feature allows newbie travelers and seasoned backpackers to browse top destinations, hidden gems, or even new ways to route your trip.
Let's create your Story of Greatness.
Reef to Ridge is a meaningful approach to travel, that will not only tickle your eyesight but also the way you hear and touch nature, to the power of smell and taste. A picturesque memory of Bacolod through its history, culture, and nature.